Competitive Advantage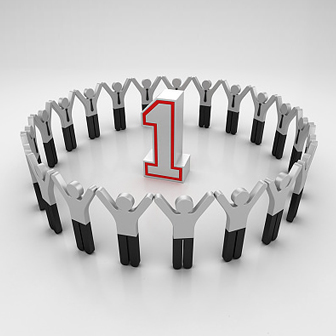 One is All
All functions required for HR operations can be processed as a single system. From recruitment to retirement, all HR tasks can quickly be performed and integrated.
Integrated HR Data is used in decision making and comprehensive HR information is provided
Connecting different HR tasks, such as transfer and evaluation, evaluation and promotion, attendance and compensation, benefits and compensation leads to higher productivity.
Different entities (subsidiaries, affiliated companies, etc.) can be controlled under one integrated system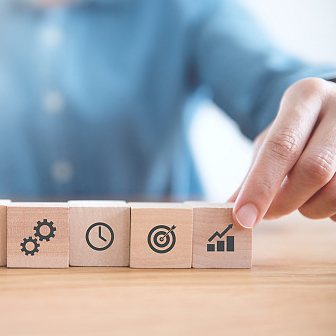 Special One
Use ONLY the functions that you need! Separately! Precisely!
If additional functions are needed, you can easily expand and liaise
Each HR task such as evaluation, attendance, recruiting, etc. can be used independently.
Various flexible working hour programs designed for 52 hour/week work regulation can be managed conveniently using a mobile and/or the system.
JaDE's know-hows that are systematically accumulated through years of working with countless corporate clients are stored in each task module.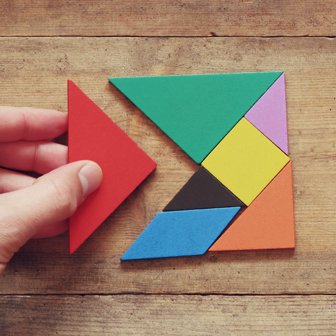 Easy Change
Process settings can be changed without a hassle when HR regulations and labor laws change
When there are changes in processes for payment/salary, evaluation, work-type, benefits and other application processes; the changes are applied to HR system promptly through
HR personnel's "Self-Configuration."
When there are changes in income tax, withholding tax, and labor laws; the changes are applied to HR system promptly through "JaDE Patch Service."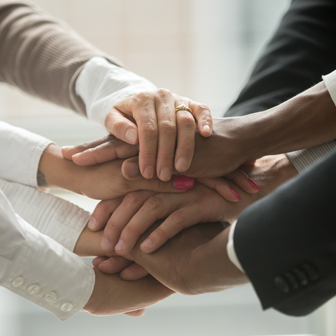 Together
Everything that has to do with evaluation, attendance, training, and recruiting can be managed together by a department head and the staff.
A manager supports employee's performance, attendance, and training management at all times.
Employees can schedule their own working hours and receive aids to enhance competency while reaching their goals.
Desk personnel should support managers in the field to be able to perform their duties as consultants whose role is to lead HR innovations.
Modules & Features
Full Features List
Time & Attendance Management
Manage 52 working hours per week process from all-around-perspective of HR process,
and it is a module for integrated attendance management that is automatically linked
with compensation data.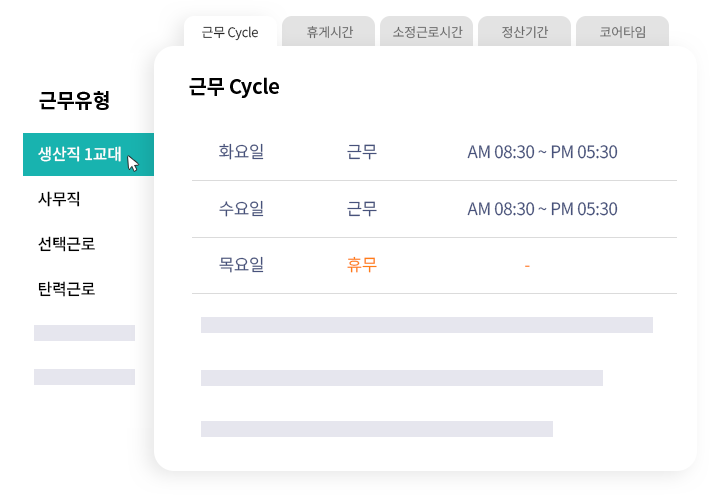 Various working types are available.

Enable to operate all of the company's various and complicated service systems, including not only shift work for manufacturing worker, but also flexible work such as staggered office hour and selective work.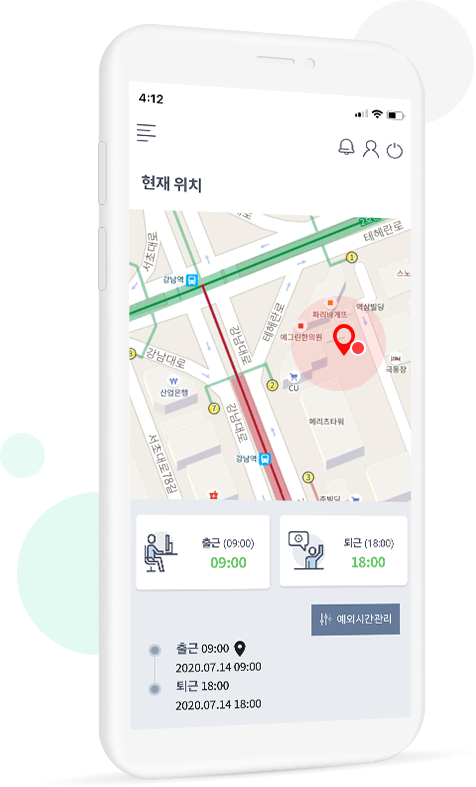 Easily be managed time and attendance records using
PC and mobile.

In the case of in-house employees can be controlled
to log in their attendance only within the designated working area using GPS and Wi-Fi.
In the case of external work, it is possible to check
the location information of the workplace using GPS when recording commuting from a remote place.
Enable to manage working hours interface with other
time card/record systems.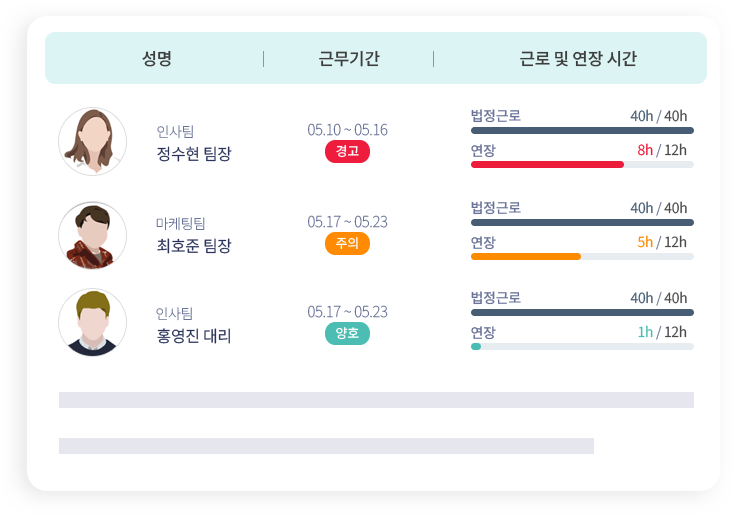 Can easily implement
and operate a 52-hour workweek.

Guidelines and monitoring systems are provided so that working hours can be controlled under the limit when employees work complicated hours such as overtime, night shifts, weekends and holidays.
Department heads, or managers, can follow up with employees' working hours through various reports generated.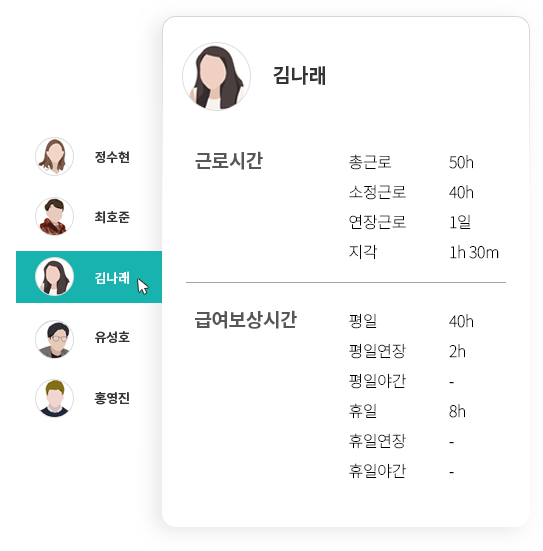 Manage the added working hours
for salary payment.

Additional working hours such as overtime/night/holiday
hours besides actual working hours are managed,
and the allowance is automatically calculated by the interface to the salary.
Compensation for overtime work may be paid as compensation leave other than salary allowance, and employees may apply for compensation leave within the time incurred like annual leave.
Performance Management
Based on job and competency/KPI, we support different types of assessments, including achievements, competencies, and multifaceted aspects while flexibly setting up the evaluation process to respond quickly to future HR regulation and policy changes.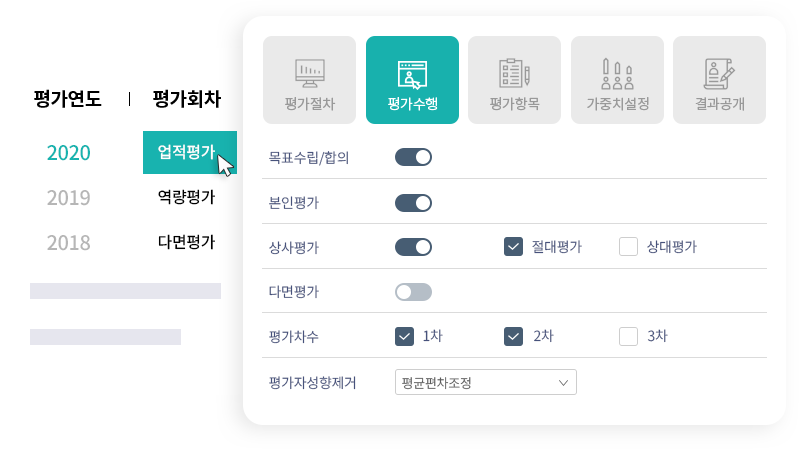 Can easily configure and operate various evaluations of your company.

A flexible configuration that can accommodate any type of evaluation, such as achievement evaluation, competency evaluation, multi-faceted evaluation, probationary evaluation, and contract evaluation, is possible.
Various evaluation processes can be operated such as weight setting, operation of various scales (grade/score/technology type), adjustment factor application, relative allocation ratio adjustment, and reflection of organizational performance.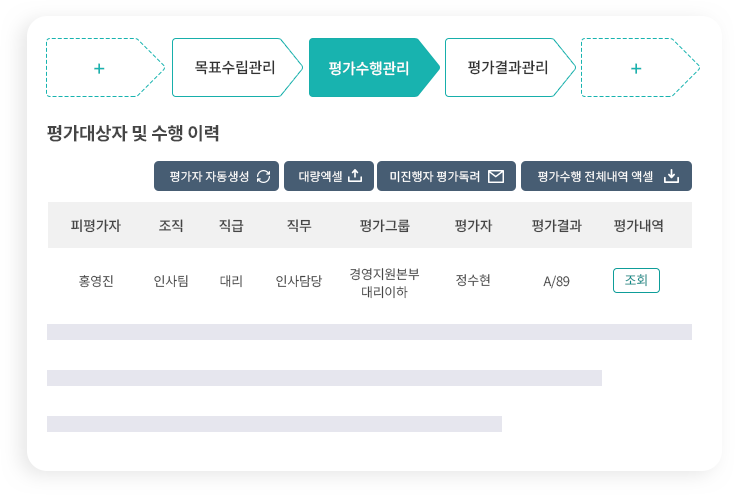 High productivity evaluation process is possible

Enables the evaluation manager to easily operate the evaluation process, such as automatic mapping of evaluators and evaluation subjects, confirmation of non-compliance with evaluation schedules, and sending e-mails to encourage evaluation.
Increases work productivity by enabling automatic processing of mass evaluation data such as evaluation score calculation, grade distribution, and score correction/adjustment according to weight.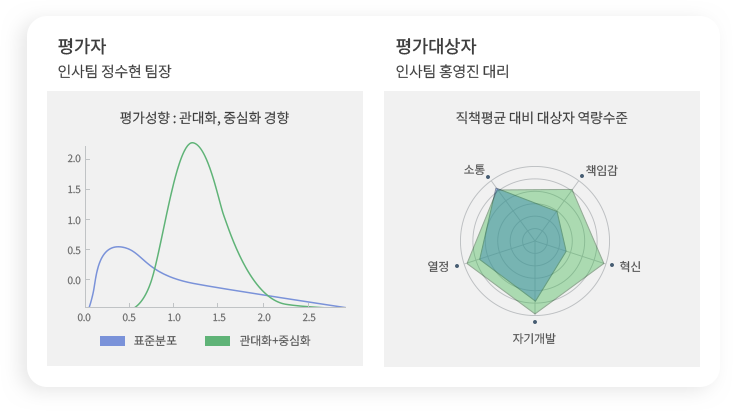 Various evaluation feedback and status monitoring are possible.

Supports to minimize evaluator errors by providing evaluator propensity reports on the generosity, harshness and centralization trends found in evaluators.
By utilizing the results of the competency (multi-faceted) evaluation, we provide information on the current level of the subject and future improvements.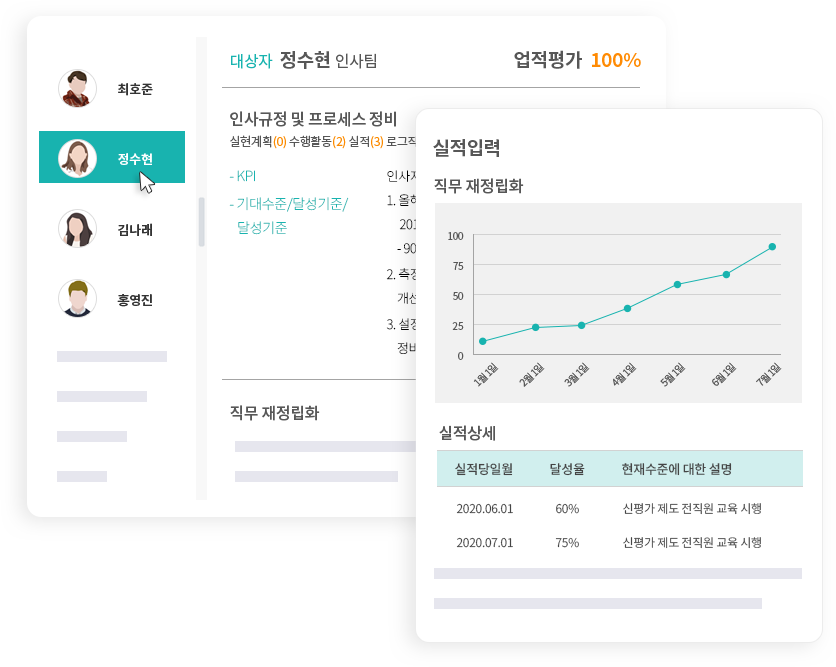 Supports goal achievement activities and continuous performance management

Regular/irregular checks, coaching and feedback are possible to achieve actual goals.
In order to manage the process of achieving the goal, you can record and monitor the performance activities and performance achievement rates in periodic or aperiodic.
Service Option
There are various options to choose from based on your HR and IT environments, expenses, and other variables.
Cloud Type(SaaS)

Gets an access to core HR work features and pays monthly fee.
No extra cost for using system maintenance service including H/W, S/W, DBMS, N/W, etc.

On-Premise Type

Customized for client's needs, and the system is expandable.
(Newly develop or modify current system to provide customized services)
Able to implement integrated environment through internal operation systems like ERP, G/W and Interface.

Fusion Type(ASP)

Customizes like an On-Premise type and expands the system.
Able to lease system maintenance services such as H/W, S/W, DBMS, NW, etc.
Clients
HR managers who have used JaDE say that it is a powerful HR system that they want to use again and strongly recommend.
JaDE is like a guardian angel to us. Our company is doing so much better now once we started using JaDE

JaDE has become my lifelong assistant who made me realize that performance is no longer something to manage.

I wish if I could use JaDE again here at my new job (new company)...