Business Period

22Years

Number of Clients

654Clients

e-HR solution users

575,319Users

HR Professionals

195Professionals
Mission & Strategy
Provide leading and high-quality integrated services across all areas
of the HR value chain, to enable clients to execute their business strategies.
Mission
Make Strategy Work Through Human Capital
Strategy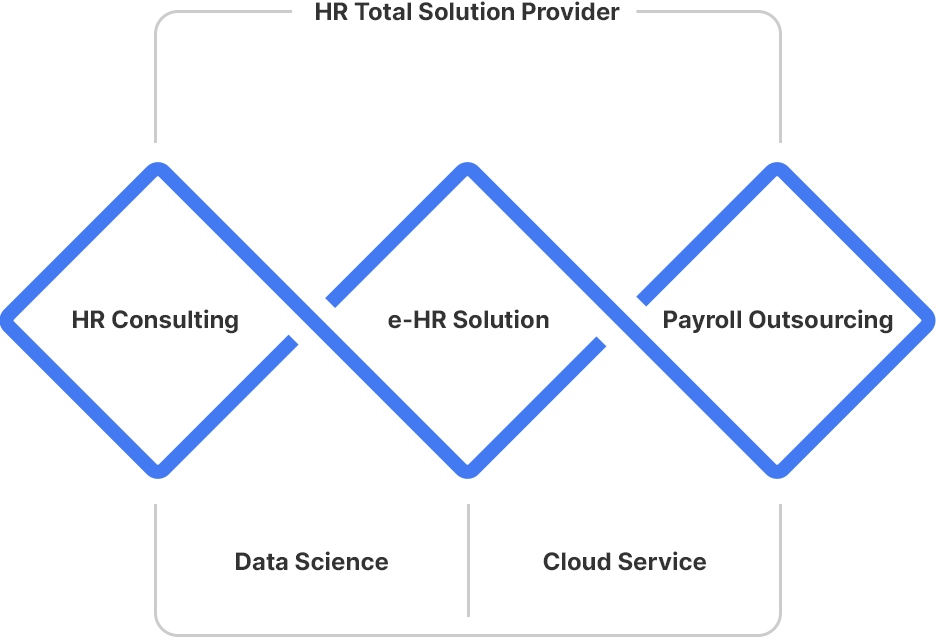 History
Founded in 2001, HCG has grown into the only total solution provider in the domestic HR consulting and e-HR solution market.
2023

Seogho Center Open
Launch of SaaS Lab
2022

JaDE 3.0 Upgrade
510,000 e-HR Solution Users Achieved
2021

Boost up Recurring Business
Strengthen subscription-based cloud service for Performance Plus
2020

Industry's First 20 billion won Sales
Clients 500+ Achieved
2019

Launch of Qualtrics-based Employee Experience
Advanced Payroll Outsourcing Service Systemm
Launch of Digital HR Lab
2018

Clients 400+ Achieved
400,000 e-HR Solution Users Achieved
e-HR System Maintenance Clients 90 + Achieved
Launch of Payroll Outsourcing Service
Launch of Performance Plus
Establishment of HR Data Analytics Organization
2016

Development of JaDE-based Payroll Operating System
Development of Cloud-based Performance Plus
2015

Publication of Self-Developing Competency Dictionary, DNApp
Development of Text Mining Methodology for Organizational Culture Diagnosis
2014

e-HR System Maintenance Clients 50+ Achieved
e-HR System Global HR System Entry (China, USA, Indonesia, Russia, Germany, etc.)
2013

Launch of JaDE
e-HR Solution Users 300+ Achieved
Certification of Venture Business
Establishment of e-HR Solution Technology Research Institute (R&D)
Launch of hunel Payroll SM Service
2008

Industry's First 10 billion won Sales
Clients 200+ Achieved
Establishment of e-HR SM Center
2007

Strategic Alliance with Buckconsultants, a Global HR Consulting Firm
Performing Large-Scale Global Joint Project
2006

Launch of hunel Brand
2005

Launch of e-HR Solution Package Development
Clients 100+ Achieved
Performing 'Organization Diagnosis and Operational Innovation' Project of Nation's Largest Public Transportation Company.
2003

Winning Herald Business Daily's 'Customer Satisfaction Grand Prize'
Achieving No. 1 in Human Resources ∙ Organization Consulting Industry Sales
2002

Establishment of e-HR Solutions Division
2001

HCG Foundation
Launch of HR/ Organization Consulting Service